Essential oils are useful in so many different situations. Be sure to check out our essential oils guide for camping before your next camping trip.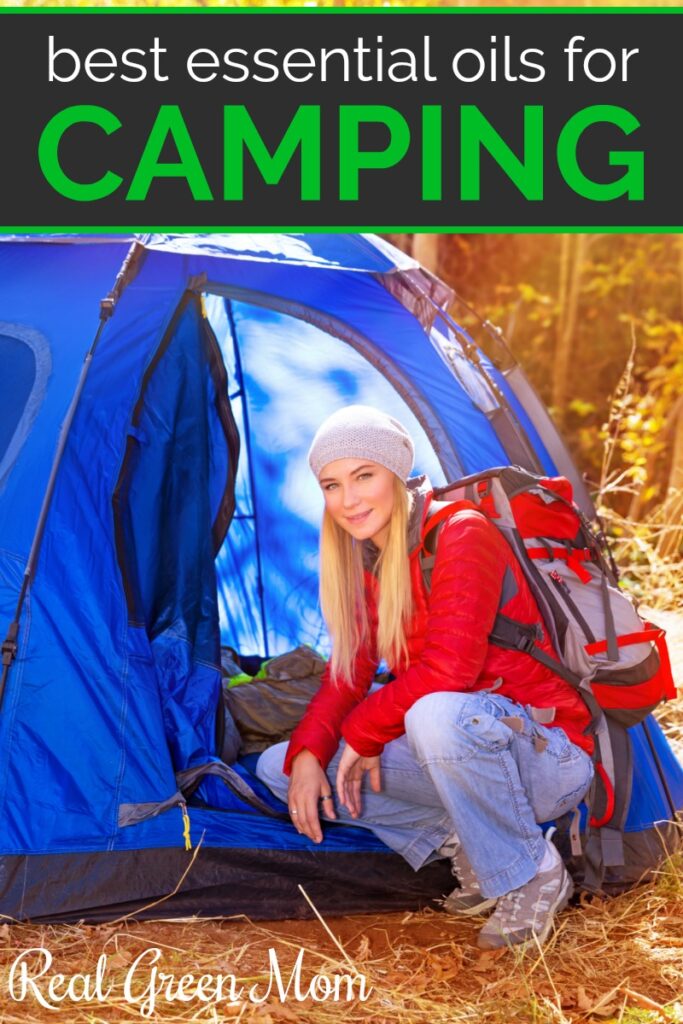 Camping outdoors is always a lot of fun, but it's still important to look after your comfort and health during this exciting adventure. When we camp it's all about getting back to nature, enjoying the outdoors and disconnecting from the business of life.
Our essential oils guide for camping will help you learn how to keep away bugs, reduce odors, offer skin protection and keep things clean so you can focus on having fun with the family and forget about the tiny details that can get in the way of having fun.
When you start planning your next camping trip, add these essential oils to your packing list to help with all those minor issues and details that come up while outdoors.
Essential Oils Guide for Camping
Repellent Essential Oil Blends
The first oil in our essential oils guide for camping is Bug Away, an essential oil blend made up of essential oils that provide a safe and effective deterrent against biting bugs.
There are a few ways to use repellent essential oil blends:
Apply it topically to the skin to keep the bugs away from you
Add it to diffusers and candles around your eating area, so that its scent fills the air
Wear a personal diffuser pendant to keep mosquitoes away from you when hiking or walking around the campsite
Hang a ribbon diffuser that has a few drops of Bug Away added to it near the door of your tent to keep the bugs out
Peppermint Essential Oil
Ants are another pesky bug that seem to terrorize campers and get into everything, including your food. To keep these pests away, take peppermint essential oil with you.
Just add a drop to cotton balls kept near the doors of the tent, around your eating area and even in the containers that are holding your food. Ants really hate the scent of peppermint, so the essential oil deters them before you even have a problem.
Lavender Essential Oil
Lavender essential oil has so many great uses when you are spending time outdoors. Keeping it nearby during bedtime helps everyone fall asleep, it's a natural bug deterrent and it helps soothe irritated skin.
Lavender oil can also be added to aloe vera to apply topically to help soothe irritated skin faster.
Helichrysum Essential Oil
Most people aren't familiar with the last oil in our essential oils guide for camping – helichrysum essential oil. However, it's one of those essential oils that's vital to have on hand at all times, especially when spending a lot of time outdoors. It's useful for so many different things!