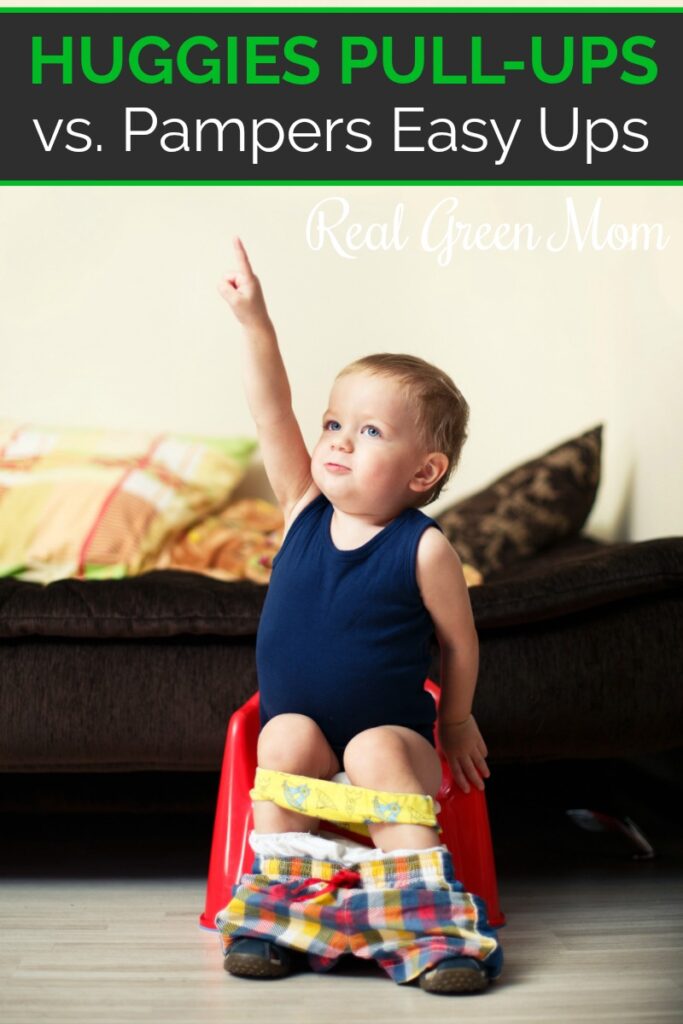 When we were potty training our daughters, we tried everything from cloth trainers to Huggies Pull-Ups and Pampers Easy Ups. Read about our experience.
At first glance on the store shelf, I didn't think there would be much difference between them, but we quickly found there is a HUGE difference. At least there was for us.
In the girls' version, Huggies Pull-Ups feature the Disney Princesses. Pampers Easy Ups feature Dora the Explorer.
You might be temped to choose the brand that features your child's favorite character, but I'd consider the differences between them first. We had a size 4 in Pampers Easy Ups and a 2T-3T in Huggies Pull-Ups.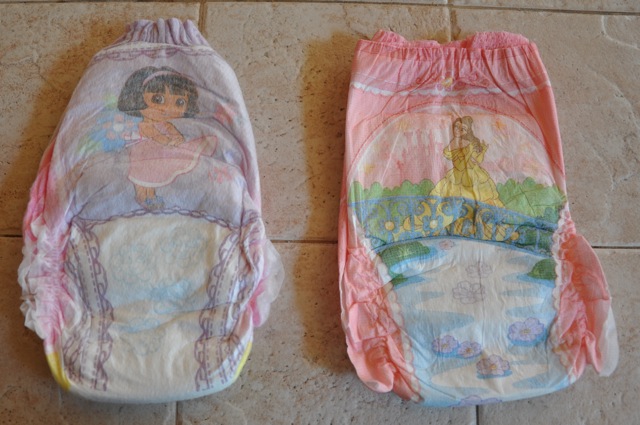 You can see that the shape of these two training pants is different. The Pampers Easy Ups were made of a softer, stretchier material, but surprisingly the fit wasn't as good on Zoë as with the Huggies Pull-Ups. We had a ton of leaks in the Pampers and very few with the Huggies.
If you look inside of them, you can see a little bit more why. There is more absorption area in the Huggies. The Pampers have that chemical filled absorption material in them that becomes really squishy and horrible smelling when they get wet. The gusseting around the legs in the Huggies also seems to fit Zoë better.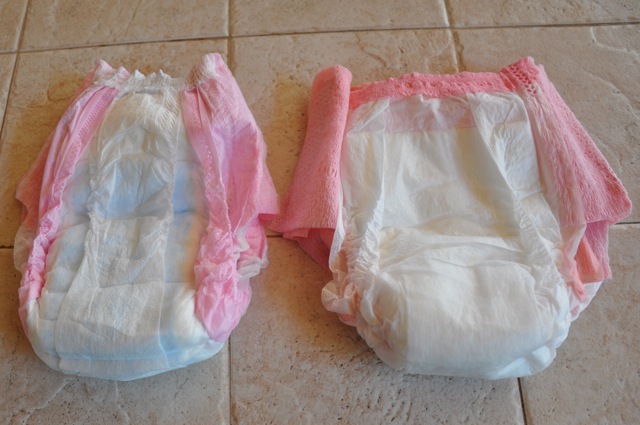 The worst part about the Pampers, besides the amount of leaks we had in them, is that they don't come apart easily on the sides. That's not something you think so much about until you go to change a really messy diaper. The Huggies have Velcro closures on either side, so although they look more like big girl pants, they're easier to change.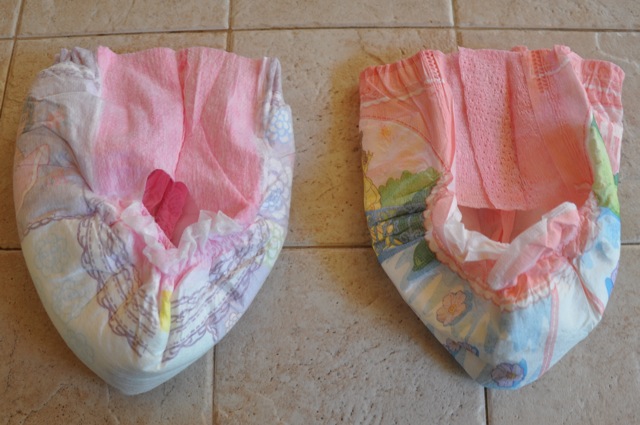 We eventually tried cloth trainers as well, which just weren't a good fit for us. After not cloth diapering, it was too big of a transition for us and the girls.
So if you're deciding between buying Huggies Pull-Ups and Pampers Easy Ups, I'd definitely recommend going with Huggies Pull-Ups. They also offer a night time pull up, which has worked really well for us.