Learn how to label and organize your essential oil roller bottle blends the best way in this easy DIY organization tutorial.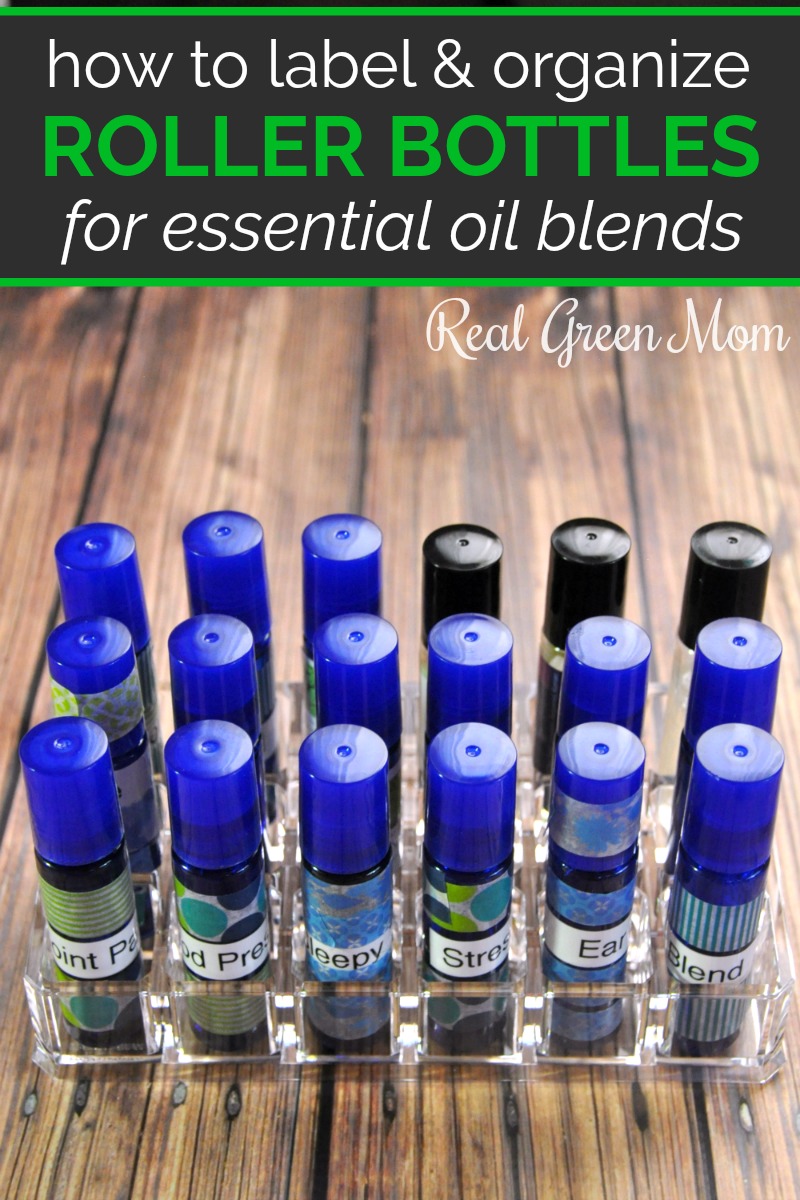 Since getting involved with essential oils, I have accumulated a ton of roller bottles. I am constantly mixing up blends for my family. It's so convenient to have everything pre-diluted, and it's much easier to apply as well.
Unfortunately, I definitely lacked organization when creating all of these roller bottle blends. Most of my bottles didn't have labels and were scattered around the house.
So anytime I needed one of them, I'd have to open each one up and smell them until I found the right one. Luckily I could differentiate each of the smells.
I decided it was time to get more organized with my essential oil roller bottle storage. So we gathered some washi tape that matched our roller bottles and a label maker and sat down to not only label our roller bottles, but to make them pretty and organized too.
This is a simple enough project that you can even get your kids involved with. I found that it made both of the girls even more excited to use the oil blends that are made for each of them once they got to decorate them.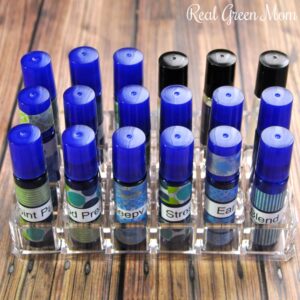 How to Label and Organize Essential Oil Roller Bottles
It's easy to keep your essential oil roller bottles organized when you know how to properly label and store them. Learn how in this easy home organization tutorial.
Print
Instructions
Create labels for each of the roller bottles using the label maker. You can even add special icons to some of your labels to make it more fun. My label maker has a ton of different character options.

Apply the labels to each bottle, then add washi tape to each bottle to make them more fun and festive.

Once they are all labeled and decorated, use a lip stick organizer to store them. This allows you to keep them all in one spot and they won't fall over this way.