Are you looking for the best DIY room and linen spray to help you sleep? Our homemade Sleepy Time Room & Linen Spray features four essential oils to help you get a good night's rest.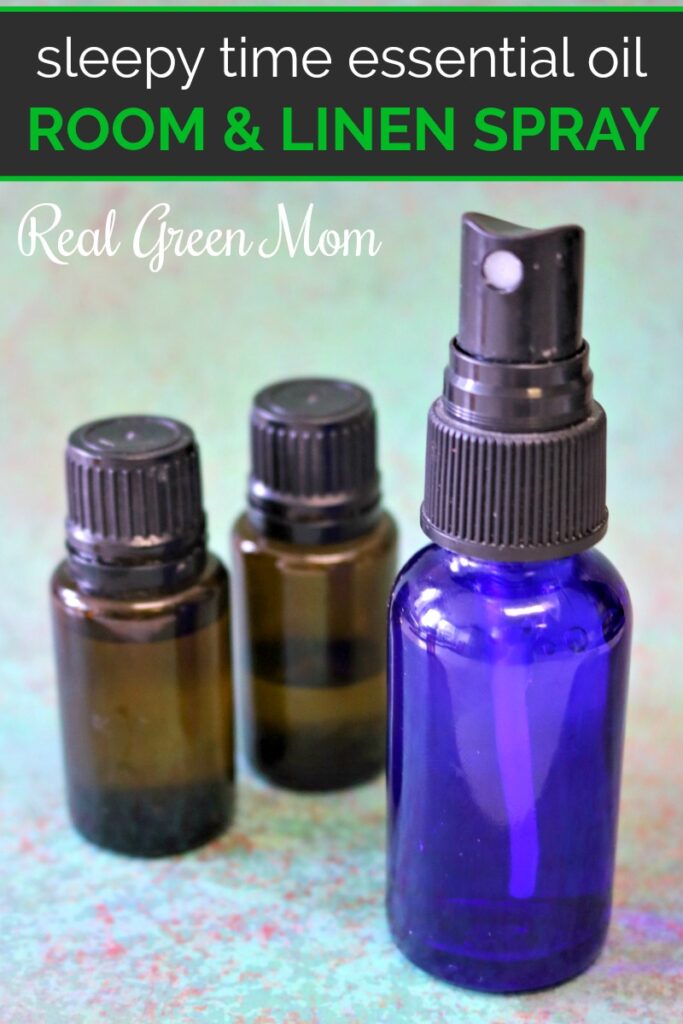 I love how many aromatic uses there are for essential oils. And there are so many different ways to diffuse the scent of essential oils throughout your home as a room freshener.
There are many ways to enjoy essential oils aromatically, such as using an essential oil diffuser, a reed diffuser, room air freshener jars and even diffuser jewelry. Today, I'm sharing one more way for you to enjoy essential oils in your home – with an essential oil room spray.
This DIY Sleepy Time Room & Linen Spray uses an essential oil blend that I started using with my daughters when they were toddlers. It always helped them fall asleep more quickly.
If your child has bad dreams, you can also add a few drops of juniper essential oil to the mixture. If not, feel free to omit it.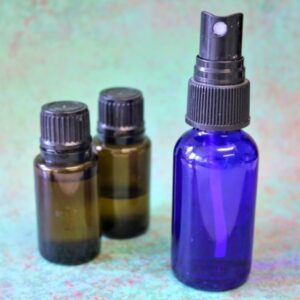 DIY Sleepy Time Room & Linen Spray
This DIY room spray features essential oils that can help with a restful night's sleep.
Print
Instructions
Add the witch hazel and essential oils to the spray bottle, then swirl it around to combine the scents. Let that sit for about 10 minutes, then swirls again to make sure it's well combined.

Next, using a funnel or dropper if you need to, add water to the bottle leaving just enough room in the bottle that you'll be able to shake the ingredients to combine.

Screw the top back on your spray bottle and shake until well combined.
Notes
To use, shake the bottle, then lightly spray the air or linen to help support a restful sleep.