Do you want the best sustainable baby bed for your little one? We'll show you how you can get a free baby box and education from the Baby Box Company (the sponsor of this post).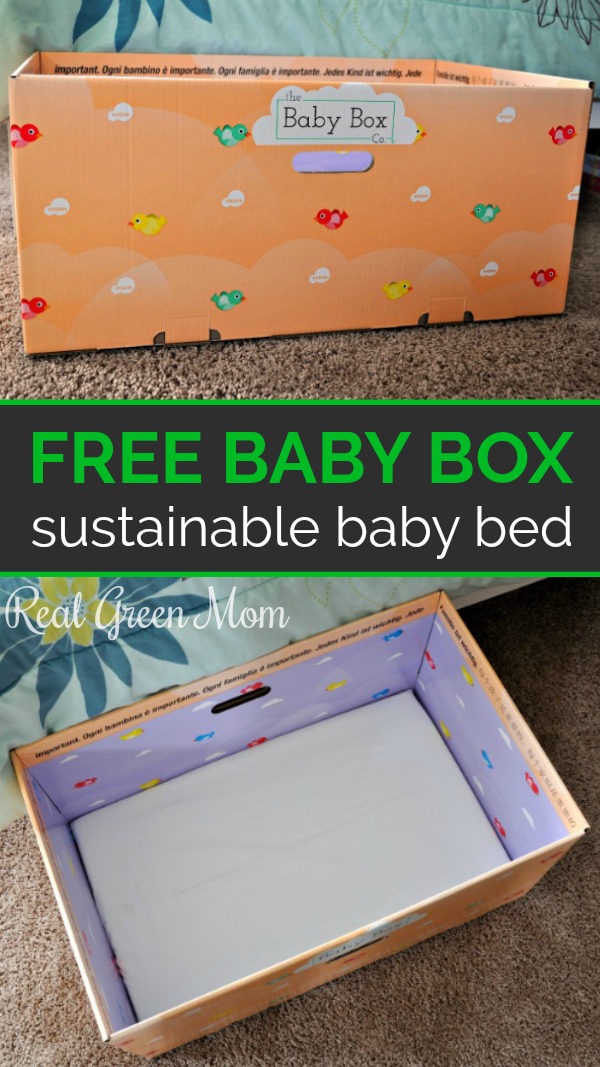 My babies are 8 and 9 now, but when they were really babies, I remember reading a story about babies sleeping in a box in Finland. I read how that Baby Box program was famously used (in conjunction with education) to reduce the infant death rate to less than half of what it is in the U.S.
I thought it was the neatest thing ever. After all, babies are only little for a short time. Why are we spending hundreds of dollars on a bassinet that we'll only use for a few months when we can use a free baby box bed?
The program wasn't available where we were when our girls were babies, but I just found out that The Baby Box Company is bringing this very same concept to families in California and several other states and provinces!
RIGHT NOW, moms (and dads) can take advantage of the education programs offered by The Baby Box Company – and get a Free Baby Box! What a wonderful resource for new parents.
Currently, the Baby Box program is offered in the following states and provinces:
California
Colorado
Texas
Ohio
New Jersey
Iowa
Alabama
Minnesota
Wisconsin
All Canadian provinces except Quebec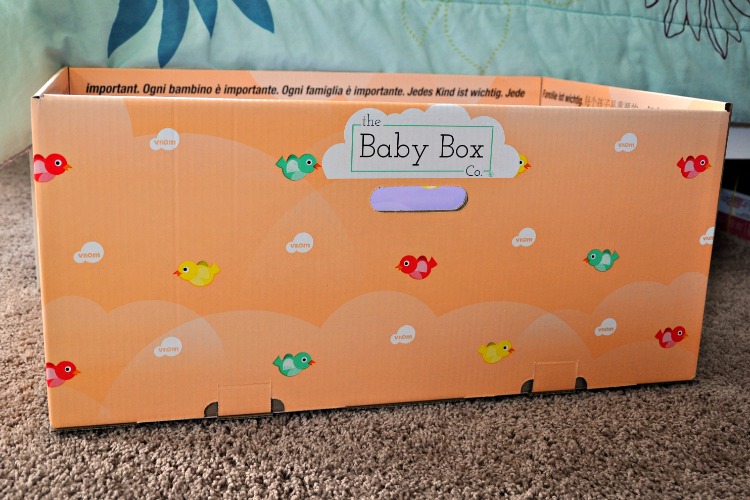 If you haven't heard of baby boxes before, they are sustainably designed safe sleeping spaces. They come with premium baby products like diapers, breast milk storage bags and more to support new parents during this important time.
They are super easy to use because you can move them from room to room. And you don't have to worry when your baby is napping because they're safe in the box!
All you need is the box and the included mattress and sheet for safe sleep.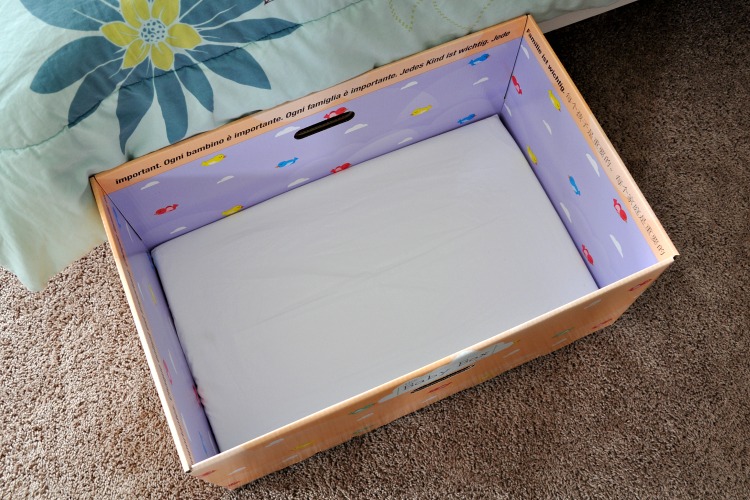 The videos you have to watch to get your free baby box are full of great information for new parents and cover topics like safe sleep, nutrition, breastfeeding and more.
Free education and a free baby box. Win-win all around!
How to Get a Free Sustainable Baby Box
If you want to get your own free sustainable baby box, all you have to do is sign up at Baby Box University, watch a short series of videos (15-20 minutes) selected by local experts, and then you'll receive a free Baby Box.
Here are the steps to follow:
Sign up for a free account at Baby Box University.
Click on "Find Your Course" and select your location.
Watch your video course (about 20 minutes) full of information about safe sleep and newborn care.
Take a short quiz.
5. Select how you wish to receive your Baby Box. Depending on your location, you will be able to ship it to your home or pick it up at a nearby location.
It's really as simple as that. Make sure to share this link with any expecting parents so they can get their free baby box!