We all deal with stress and anxious feelings from time to time. Learn how to choose and use the best scents for stress relief.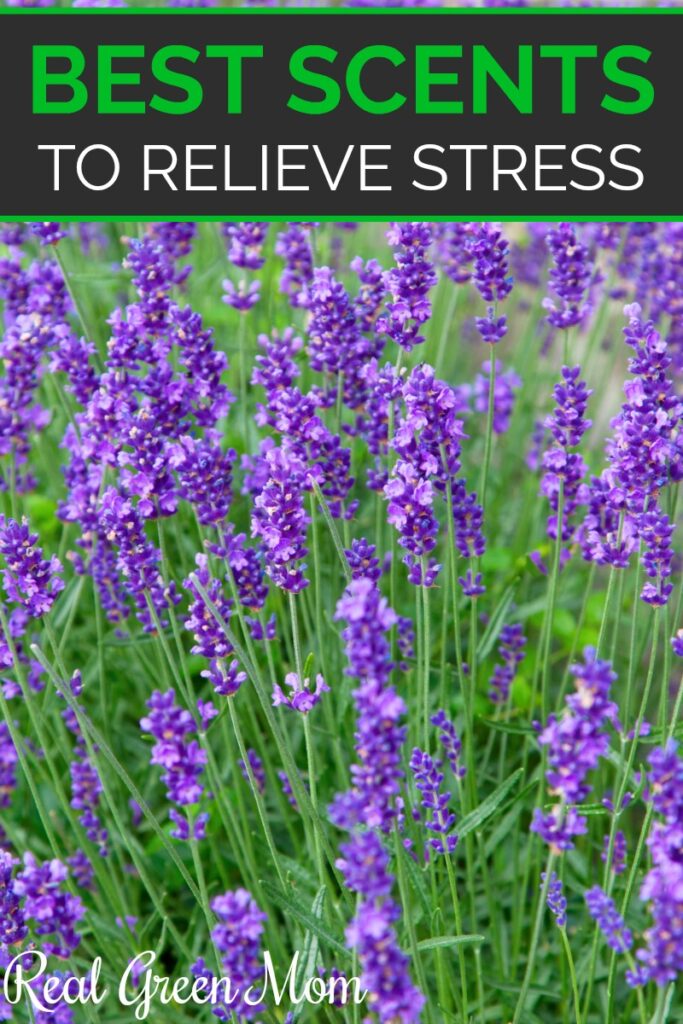 Dealing with stress and anxious feelings at any time of the year can be detrimental to our health and well-being, so it is important that we do what we can to relieve it. Something as simple as a change of surroundings, time spent with friends and family and even certain scents are excellent about bringing us to a state of calm that we need.
Some of the scents that can help with our stress and anxious feelings through aromatherapy are very common and can be found in a wide variety of products to help soothe and relax us. There are other less commonly tried scents that can really make a difference right when we need it.
The following are the best scents for relieving relieve stress and anxious feelings, or even prevent any stress during very stressful situations.
1. Lavender
Lavender is one of the most well known stress relievers, helping with everything from alleviating anxious feelings to aiding sleep. The oil that is found in lavender is what is responsible for being able to balance out our moods.
For centuries, lavender has been used by people for its calming scent, so it is very easy to find lavender products in whatever form you are looking for. Simply smelling the scent from lavender essential oil on or around you can lift your mood and lessen anxious feelings over time.
2. Citrus
We all know that the tangy scent of citrus is instantly able to perk us up. Turns out citrus has been shown to reduce high amounts of stress and anxious feelings when used in aromatherapy.
Even a quick whiff of the scent is enough to create a sense of calm when we most need it. Try using citrus essential oils or purchase bath and beauty products that are enhanced with citrus.
You can get some of the best citrus essential oils all in a kit so you can pick and choose the scents you like best.
3. Peppermint
Anything peppermint scented is a great thing to have around if you are a stress eater. Peppermint reduces our immediate need to grab something and overeat when we are anxious.
To help reduce your cravings that come on at the worst possible time, try lighting peppermint scented candles or enjoy a piece of peppermint candy. Diffusing peppermint essential oil is another great way to enjoy this uplifting scent.
4. Coconut
When most of us get a whiff of coconut, it usually makes us think of a tropical island somewhere where we can get away from it all. If you've also noticed an immediate calm overcoming you when you see the mental image of a beach, it is probably because the scent of coconut is able to slow down our heart rate and soothe our nerves. Look for coconut scented body lotions and butters that you can use for an immediate calm.
5. Melissa (Lemon Balm)
This is one of my absolute favorite scents. When I'm feeling overwhelmed, I like to sit down with a cup of Lemon Balm tea and inhale the aroma as I sip my tea. I also love to dab a little Melissa essential oil on my wrists.
My favorite way to use scents to relieve stress and anxious feelings is with pure all natural essential oils and a diffuser. You can even use a diffuser necklace or a homemade salt diffuser.