Thank you to Balboa Baby for providing the products mentioned in this post. Although I received these products free of charge, all opinions expressed are my own.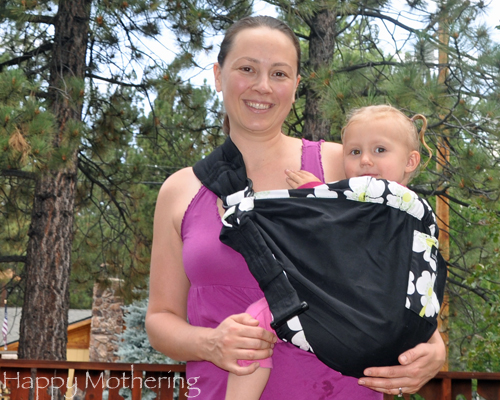 When Zoë was born, one of the baby carriers I had on hand was a sling. I had heard they were great for breastfeeding discreetly and for keeping your baby close to you.
Unfortunately, I could never get comfortable in it, so I ended up passing it on to someone else who could use it. However, I know a lot of sling-loving mamas out there, so I decided to give it another try – this time with the Balboa Baby Adjustable Sling.
This sling was developed in a collaboration between Shirley Pepys, founder of Noel Joanna Inc. (NoJo), her son Noel Pepys and Dr. William Sears.
It's a one-size, adjustable sling that is designed to grow with your baby. Kaylee weighs just under 25 pounds (the sling's weight limit) and she still fits perfectly in it.
I was surprised by how comfortable I was wearing her in it, even at her weight. I was expecting a more challenging experience like I had with my first sling. I wish I'd had this one back then!
It has a padded strap and heavy-duty nylon rings to make it comfortable and easy to adjust. The trim is covered elastic as well so that you can safely position your baby close to you.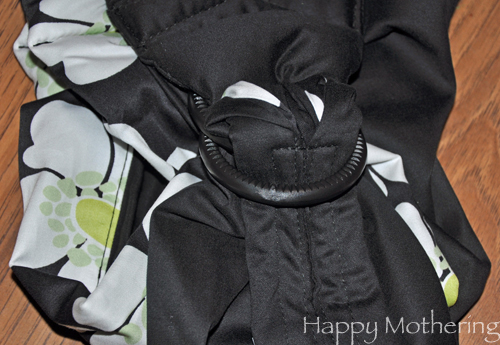 It also has a small pocket on it, which is a nice added feature, especially if you have a binkie loving baby like my oldest daughter was! I always had to have a spare binkie on hand just in case – the pocket would be a great place to stash an extra.
Overall, the sling is comfortable and well made. If you're looking for a high-quality sling for your baby, check out the Balboa Baby Adjustable Sling.