One of the few baby carrier styles I had not been fortunate enough to try yet, but had always wanted to, was a mei tai. So when Catbird Baby sent me one of their mei tai carriers to review, I was excited!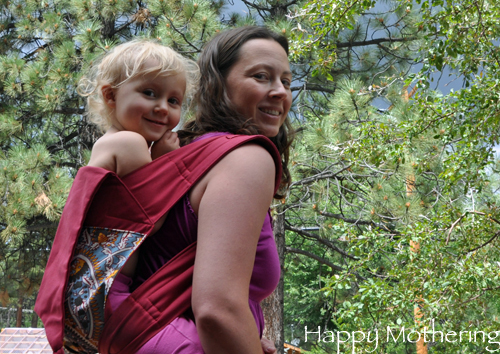 One of the things I love most about mei tai carriers is the simplicity of the design. There are no buckles or snaps to worry about. Just one beautiful piece of fabric. I typically go for very simple patterns, but I love the carrier that Catbird Baby sent me. It's unique and fun, but not too bold.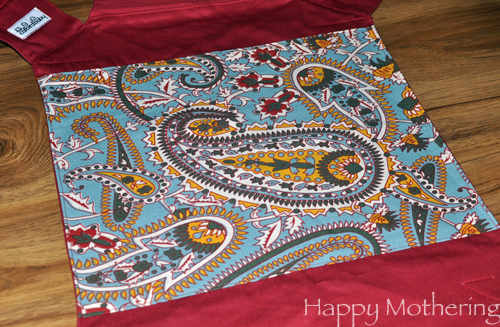 I like the nice, wide straps, which provide good support.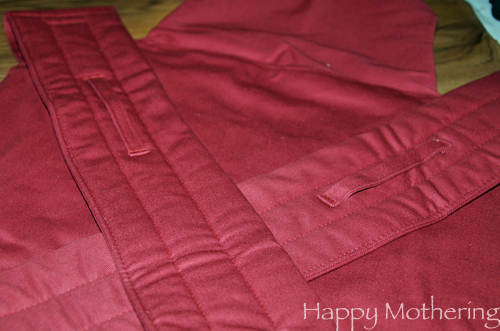 And there is a simple hood that can be easily tucked inside the carrier. It doesn't work well for Kaylee since she's taller, but it would be great for an infant.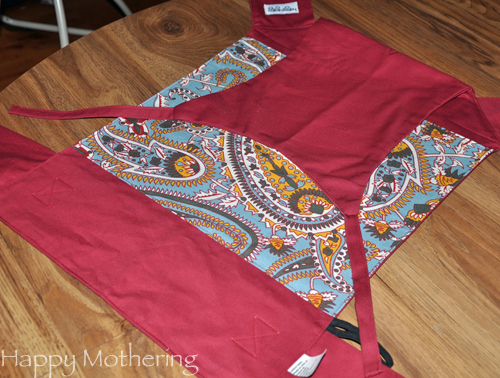 I have tried a few of the different positions included in the instructions, and I like the back carry, by far, the best with this carrier. I like that it can be used for inward or outward facing in the front carry position. Kaylee didn't feel comfortable facing out, but I know a lot of babies and toddlers enjoy being worn that way. It can also be used in the hip carry position. We've tried that, but haven't perfected it yet. But the back carry is great!
There is also a unique elastic adjustment loop that enables you to decrease the width of the carrier as much or as little as you want to get the perfect fit for your baby's legs each and every time. I thought that was a neat feature since the mei tai carrier can be used with babies and toddlers weighing 8 to 40 pounds.
Another thing I love about Catbird Baby is that their carriers are made in the USA and they're designed by a mom (Founder Beth Leistensnider). If you're as curious about the name Catbrid Baby as I was, it comes from the expression "sitting in the catbird seat," which means to be in an advantageous position (from the short story The Secret Life of Walter Mitty, by James Thurber). Beth thought it was the ideal description for a baby who gets to see the world while snuggled close to Mom or Dad. Sweet!
Overall, I think the Catbird Baby Mei Tai Carrier is a great option for parents who want a simple, comfortable carrier that's available in fun patterns. I will probably use mine mostly for shopping trips where I need to keep Kaylee comfortably out of trouble or for when we're enjoying time with family and friends and Kaylee wants to stick close by my side.