I love baking bread from scratch. One of my favorite recipes is this Buttery From Scratch Pull Apart Loaves recipe. It never lasts long in our house!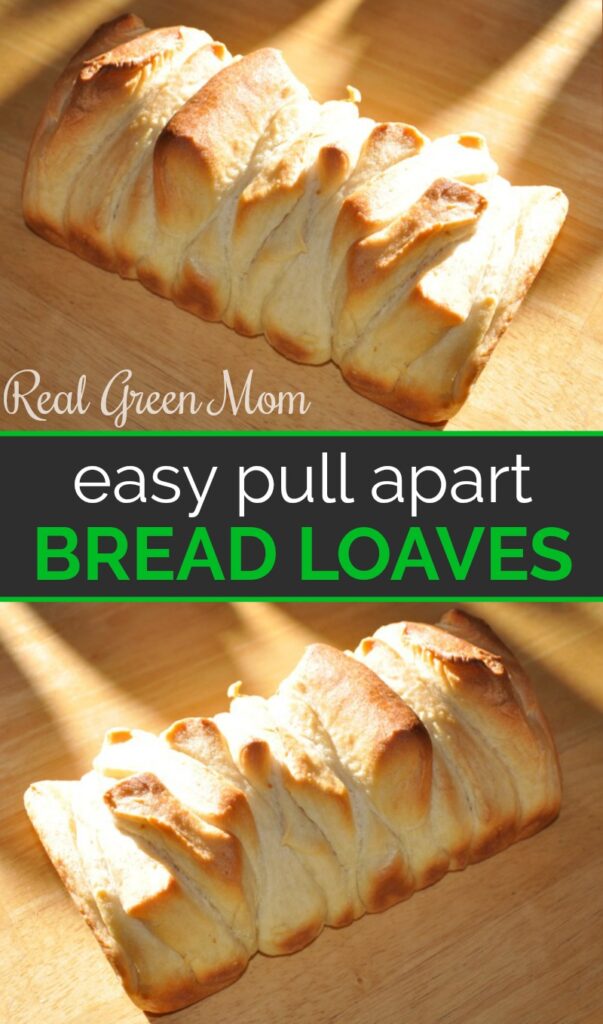 One of my goals this year was to bake my own bread from scratch. I was surprised at how easy this bread was to make and very pleased that it came out on my first try.
You can eat this bread for breakfast with homemade jam. It's delicious warm or cold.
This buttery from scratch pull apart loaves recipe is so easy to make that we bake it all the time! I know what ingredients are in it and it tastes so much better than what you get at the store.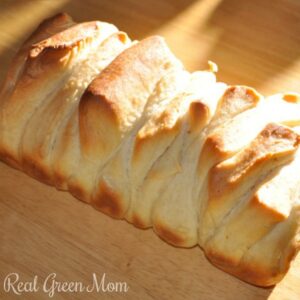 Pull Apart Bread Loaves Recipe
Learn how to make the best Pull Apart Loaves completely from scratch in this easy bread recipe.
Print
Instructions
In a large bowl thoroughly mix 2 cups flour, sugar, salt and undissolved yeast.

Combine water, milk and butter in a saucepan. Heat over low heat until the liquids are very warm (120-130° F). The butter does not need to melt.

Gradually add to the dry ingredients and beat for 2 minutes at medium speed, scraping bowl occasionally. Add ¾ cup flour. Beat at high speed for 2 minutes scraping bowl occasionally. Stir in enough additional flour to make a stiff dough.

Turn dough out onto a lightly floured board; knead until smooth and elastic, about 8-10 minutes. Place in a greased bowl, turning to grease the top. Cover with a tea towel; let rise in a warm place, free from draft, until doubled in size (30 minutes to an hour, depending upon your elevation—to tell if the dough has risen enough, lightly press with one finger near the edge of the dough. If the dent stays, it's risen enough).

Once risen, punch dough down and divide in half. Cover and let rest on board for 15 minutes.

Roll one half to a 12" X 8″ rectangle and brush with some melted butter. Cut into 4 equal strips, 8″ long.

Stack strips. Then, cut into 4 equal pieces, 2 " wide. Place on edge in greased loaf pan so that the layers form one long row down the length of the pan. Repeat with remaining dough.

Cover with a clean kitchen towel and let rise in a warm place, free from draft until doubled in size.

Bake at 400° F for about 30 minutes. To tell if the bread is done you can remove a loaf from the pan and tap on the bottom or side. If it sounds hollow, it's done.
Notes
This recipe makes two pull apart loaves in an 8 ½" X 4 ½" pan.