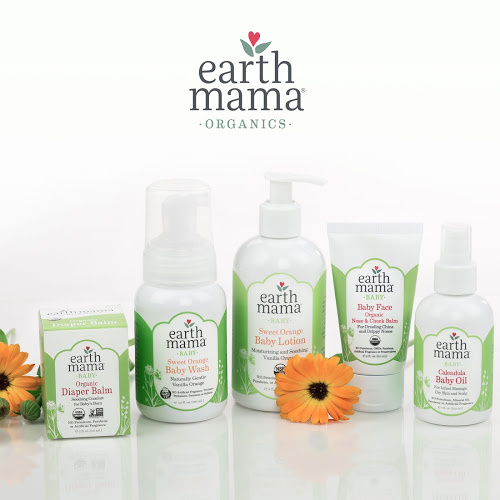 Phthalates. Parabens. Sodium Laurel Sulfate. Synthetic Preservatives. Unfortunately, most of the baby products sold at baby stores, supermarkets and pharmacies contain these ingredients. It's so hard to find good, non-toxic baby products.
When I was pregnant with my daughter, I came across the Cosmetics Database. This website rates cosmetics, including baby products, on a scale of 0 (non-toxic) to 10 (extremely toxic). You can dig deeper into each product to see what ingredients are toxic, and what harmful side effects those ingredients are known to cause.
If you haven't seen this website before I highly suggest you spend some time on it. Browsing through the Cosmetics Database was a real eye opener for me. I had no idea there were so many harmful ingredients in products I used every day, and in products that are advertised to be good for baby. I knew I could never use any of these toxic baby products on my sweet baby.
So, I set out in search of a non-toxic baby product alternative based upon this new-found information. That's when I came across the Earth Mama Organics product line. The entire line is rated "0" or completely non-toxic!
We used Earth Mama Organics baby products on our daughters:
Earth Mama Baby Shampoo and Body Wash
The Earth Mama Baby Body Wash is great. It comes out of the bottle in a foam, so you never get too much soap. My first bottle lasted me five months! It has a nice, fresh scent… not all flowery and toxic smelling like most baby shampoos.
We still use it now even though the girls are grown up. You can also get it on Amazon.
Earth Mama Baby Lotion
I love the Earth Mama Baby Lotion. When my girls were babies, I put it on them after every bath. It has almost an orange vanilla smell, but it's totally safe and natural.
Plus, you can buy direct or through Amazon.
Earth Mama Diaper Balm
The Earth Mama Diaper Balm is different from any of the normal diaper rash creams out there. It has a refreshing eucalyptus scent and it's more of a gel than a paste.
This organic diaper balm heals red bottoms right up and it's cloth diaper friendly.
Earth Mama Baby Oil
The Earth Mama Baby Oil is great for giving an infant massage. I use it after a bath, right before putting on jammies so it can soak into her skin overnight. She tends to have very dry skin (due to baby eczema) and using this baby oil hydrates her skin quite well overnight.
I absolutely love Earth Mama Organics products and highly recommend them to anyone looking for good non-toxic baby products.