If you're looking for energy efficiency tips, we have some great ones for you! Learn how to save energy in your home beyond turning off the lights!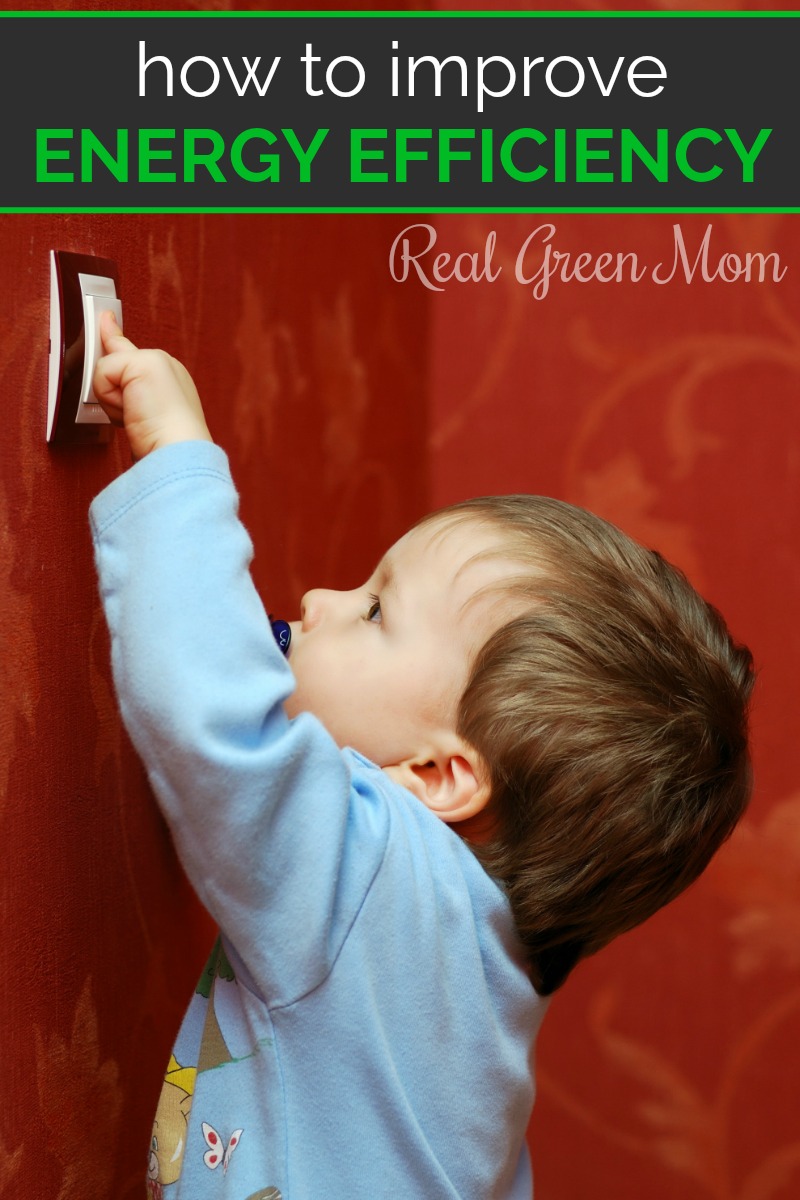 Are you looking for energy efficiency tips for your home? Then you've come to the right place!
We spend so much time decorating our homes and making them look their best, but how many of us actually take time to make sure it is energy efficient as well? Taking a few steps to make sure your home is energy efficient is not only great for the planet, but great for your wallet as well.
If you want to make your home more efficient, take a look below at these energy saving tips perfect for implementing in your own home.
Try these tips for Saving Energy Around the House
1. Change out filters regularly.
Be sure you are changing out your furnace filters regularly for best results. Change out filters every 3-4 months so that they can properly do their job, which is to filter air that comes through.
This will help your furnace work more efficiently and use less energy, plus keeps your air clean. Filters are inexpensive at your local home improvement store, and a simple energy saving tip to make your home run more efficiently.
2. Check windows periodically for cracks and leaks.
Are your windows letting air in and out? Cracks and leaks can cause your furnace and air conditioner to work and run harder. Make a habit of checking windows for cracks and leaks so you can repair as needed.
Sometimes all it takes is a simple pane replacement or some caulking along leak lines. Check quarterly to see if there are any repairs to be made. You can also winterize your windows to save on heating and cooling costs.
3. Use energy saving appliances.
When it comes time to replace an appliance such as a washer, dryer, dishwasher, or refrigerator, replace it with an energy efficient one. You can look for the seal that these appliances are marked with, and it will let you know that the appliance will run more efficiently, saving energy and cash.
When you choose Energy Star certified appliances, you might even be entitled to an additional deduction on your yearly taxes for the purchase. Check with your local electric company for details.
4. Use solar energy when possible.
While most people can't rely solely on solar power, there are items around your home you can use solar power for. Outdoor lights, patio and garden lights, sprinklers, fountains and other outdoor décor can be run on solar energy. Invest in these solar products when possible and utilize the power of the sun instead of electricity.
More and more solar power options are popping up. Check to see if there are any special programs in your area for homeowners.
5. Use LED lighting.
Many homes are turning to LED lighting and energy efficient light bulbs when it comes to lighting up their homes. Consider switching your bulbs out for more energy efficient lighting.
This is one of our energy saving tips that you can do gradually, changing out lighting one room at a time until the house is complete. When one old bulb burns out, swap it for a more energy efficient one.
6. Use timers.
Set your lighting on timers so you are never using lights and electricity when no one is home. You can buy inexpensive timers perfect for switching lights off and on, and you can even hook them up to other electronics as well. Timers can be your hands for you, making sure you only use electricity when you need it and letting it rest when you don't.
While you are at it, consider a timer for your thermostat as well that gives you more control over when the thermostat runs. You will be amazed at how much you can save from using a programmable thermostat!
7. Consider a new energy supplier.
Did you know that you have a choice about who supplies your energy in certain areas of the country? If energy choice (aka energy competition) is allowed in your area, take a look at switching energy suppliers.
Traditionally electric and natural gas consumers could not choose who supplied their energy; the local utility served all the residents within that territory. Today, however, thanks to energy choice and deregulation, eligible customers can shop around and choose an electric/natural gas supplier that best suits their needs.
These are just a few ideas for reducing energy costs in your home. As technology advances, we'll discover many more ways to live more sustainably.