Learn how to stop junk mail, credit applications and telemarketing calls for a greener, more sustainable lifestyle.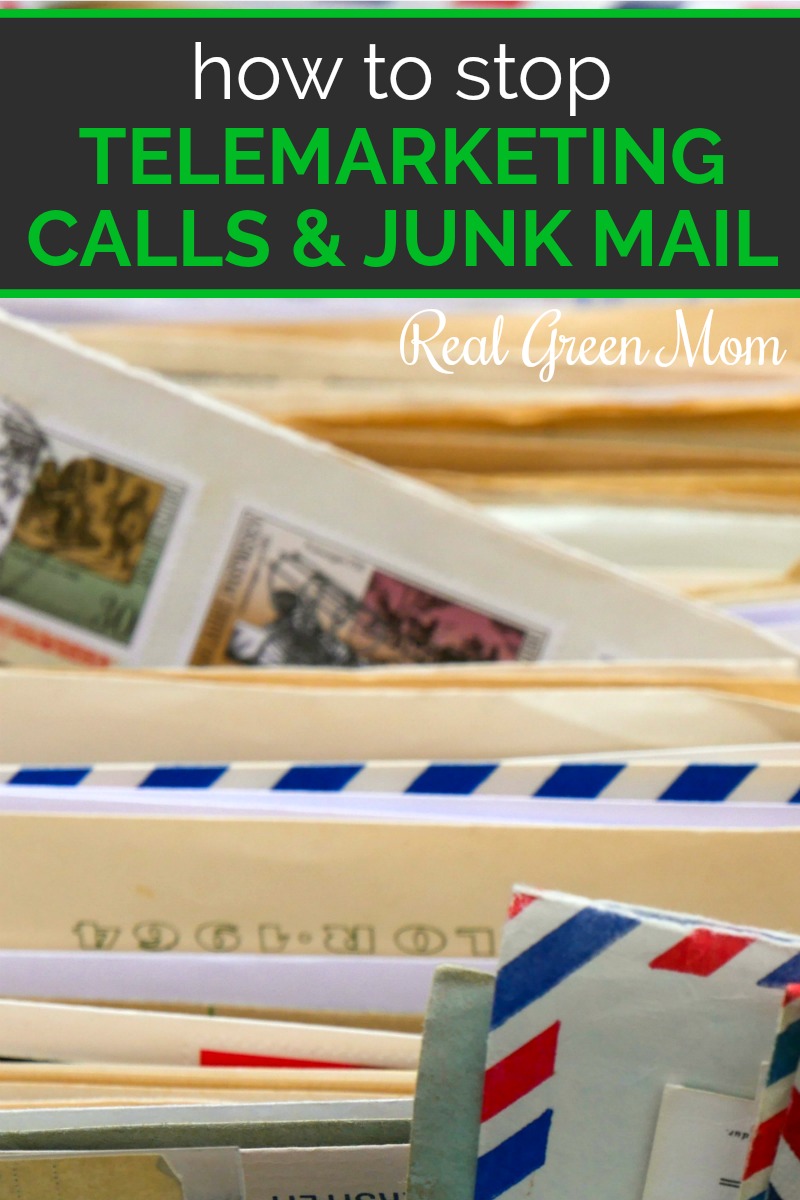 If you're like most people, every time you trek out to your mailbox, it's crammed full of a bunch of junk mail and credit card applications—which inevitably end up in the trash (or recycling bin) after taking up precious counter space.
It's a waste of time, and it's not good for the environment. Fortunately, there are ways to put a stop to it.
Stop Junk Mail
Luckily there are steps you can take to reduce the amount of junk that ends up in your mailbox. DirectMail.com offers a National Do Not Mail List that can eliminate much of the unwanted advertising mail you receive.
To get your name on the list, visit the Direct Mail website and fill out the form for the National Do Not Mail List.
Stop Credit Application Solicitations
For me, credit applications are the biggest pain because I have to shred them before putting them in the recycling bin. So, I was excited to come across a way to opt out of receiving pre-approved credit offers. You can either call 888-5-OPTOUT (567-8688) or visit the Opt Out Prescreen website to fill out the form online.
You can also write a letter to each of the 3 major credit bureaus (listed below) stating that you do not want personal information about you shared for promotional purposes—another important step toward eliminating unsolicited mail.
A sample letter can be found on the FTC website.
Experian
901 West Bond
Lincoln, NE 68521
Attn: Consumer Services Department
TransUnion
Name Removal Option
P.O. Box 505
Woodlyn, PA 19094
Equifax, Inc.
Options
P.O. Box 740123
Atlanta, GA 30374-0123
By taking these simple steps, you can greatly reduce the amount of junk mail that ends up in your mailbox, and the amount of it that inevitably ends up in our landfills.
Stop Telemarketing Calls
What I find even more annoying than junk mail is telemarketers trying to sell me something I have no interest in (which always seems to happen at an inconvenient time). Fortunately, there is also a National Do Not Call Registry—a free, easy way to reduce the telemarketing calls you get at home and on your cell phone.
To register your home or mobile phone number or to get more information about the registry, visit the Do Not Call Registry website or call 888-3821-222 from the phone number you want to register.