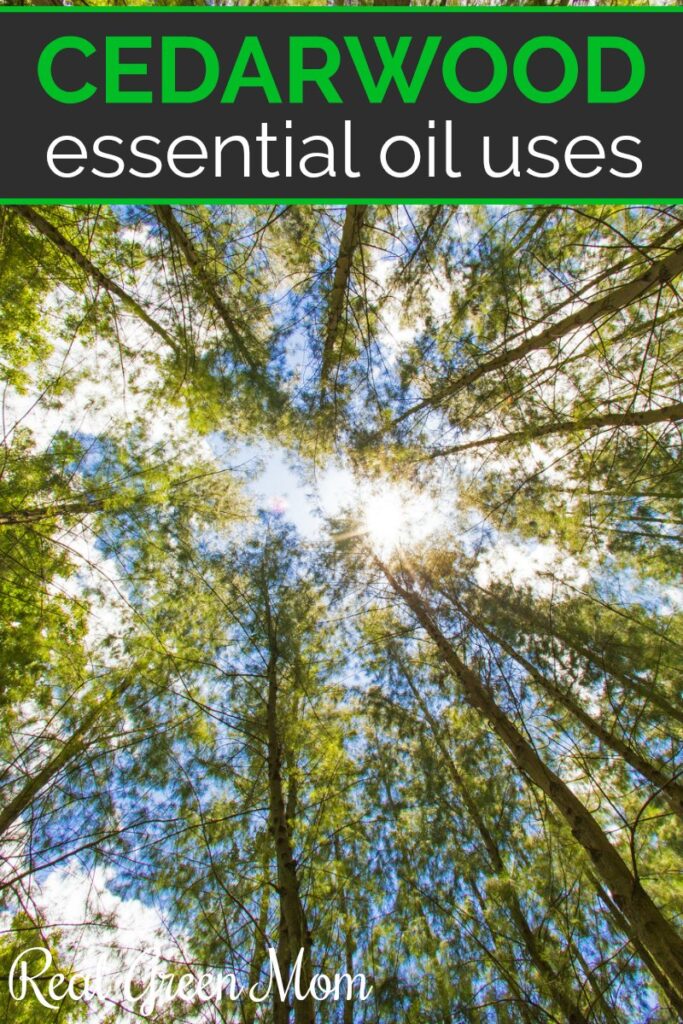 Cedarwood essential oil is quite similar in scent to the cedar closets and chests you may have smelled before. The rich, earthy smell is appealing to many, as are the practical uses for this essential oil.
If you have been curious about giving cedar wood oil a try, here are some excellent uses for it.
1. Ease Stress.
Like many essential oils, cedarwood oil can help you feel more relaxed and at ease. You can diffuse it when feeling high levels of stress, or apply it to your palms and inhale as needed.
2. Support the Respiratory System.
You can rub a few drops of cedarwood oil over the chest to help loosen congestion and support your respiratory system. Some even like to massage a few drops into the feet for these issues.
3. Soothe a dry scalp.
You can help moisturize your scalp when you massage a little cedarwood essential oil into it. You can even add other oils to the mixture to help moisturize and soothe, such as coconut oil.
4. Repel Pests.
Moths and other pests do not like the scent of cedar. Add some cedarwood oil to a cotton ball and place it anywhere that moths and other pests seem to be an issue.
5. Relieve Tension.
Add a few drops of cedarwood essential oil to your massage lotion to help relieve tension. Try massaging your own hands and feet with this mixture and see how it feels!
6. Reduce Water Retention.
Massage some cedarwood essential oil into the soles of your feet to help reduce water retention in the body.
7. Feel More Centered.
If you feel like you are spiraling, you can use cedarwood essential oil to feel more centered and balanced. You can add it into a massage, or massage a few drops on yourself. Inhale deeply as you do.
8. Promote Healthy Skin.
Cedarwood oil promotes clear, healthy skin. Use cedarwood essential oil in place of your daily toner. It will also protect skin from toxins that could damage it.
9. Support Vitality.
Cedarwood essential oil evokes feelings of wellness and vitality.
10. Reduce Occasional Tooth Distress.
You can help reduce occasional tooth distress by applying cedarwood essential oil to the area.
Have these uses convinced you to give cedarwood essential oil a try? Pick up a bottle for yourself and see how helpful this essential oil can be.