Learn how to use Bergamot Essential Oil in your home along with its many benefits.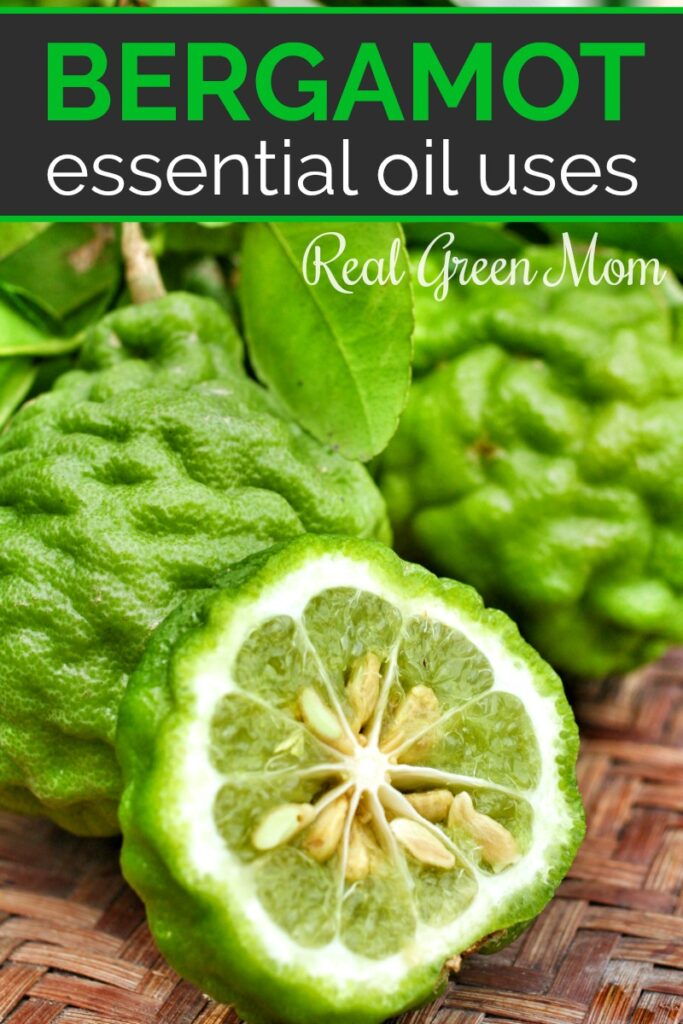 Like many people new to the world of essential oils, you may be confused by Bergamot essential oil. But the truth is, you don't have to be.
Bergamot oil is simply an essential oil derived from the peel of the bergamot fruit. Because of this, it is a citrus like oil that is much like other citrus based essential oils you may be using.
If you want to find out more about using Bergamot oil, take a look below at 8 uses for Bergamot essential oil to get you started.
1. Soothe Skin Irritation
If your skin is experiencing minor irritation, you can possibly lessen the reddening and irritation when you apply a dab of bergamot oil to the area. Bergamot is great for promoting healthy, clear skin. Bergamot also soothes and rejuvenates skin.Since it bergamot is so sensitive to light, however, avoid the sun after your application.
2. Calm Tension.
If you are having a difficult time settling down and relaxing, dab a drop of bergamot oil into your palm and cup your hands. Inhale. The scent of bergamot can help you relax and feel more settled. I love combining it with Roman Chamomile in my diffuser at night!
3. Support Healthy Digestion.
If your digestive system needs extra support, bergamot oil may be able to help support a healthy digestive system. Massage one drop of oil into the stomach after the meal to help reduce the feelings of overindulgence.
4. Banish Stress.
Stress caused by environment can be soothed with a drop of bergamot oil, much like with other citrus essential oils. You can either place a drop in your palm and inhale or diffuse in order to find peace and relaxation. You can even add a drop to massage oil and massage into the skin.
5. Soothe Sore Muscles.
Sore muscles from exercise can find some relief when you add 2-3 drops of bergamot oil to a massage cream or lotion. Massage into the skin for some relief from occasional minor aches and pains.
6. Banish Oily Skin.
If you have oily skin, you can use bergamot oil as you would an astringent. Just apply a few drops to the skin and avoid sunlight after treatment.
7. Soothe an Oily Scalp.
Bergamot oil can also help an oily scalp just as it does your skin. Massage some bergamot oil into the scalp to help lessen the oils as well as stimulate your senses.
8. Find a Quick Pick Up.
If you are feeling down in the dumps, lacking energy, or feelings of sadness, bergamot can help. Inhale or diffuse and you can feel the aromatherapy properties go to work.
9. Transform Your Tea
You can transform regular black tea to Earl Grey with the addition of Bergamot essential oil.
10. Make Your Shower Calming
Apply to the skin while showering and inhale deeply to experience its calming aroma while enjoying its purifying skin benefits.
Bergamot is a wonderful oil to try for these uses and so many more. If you are curious about Bergamot oil, give these uses a try and see what a difference it can make in your daily health and beauty routine.