Do you think you and your breastfeeding baby may have thrush? Check out this list of natural remedies for thrush you can try at home.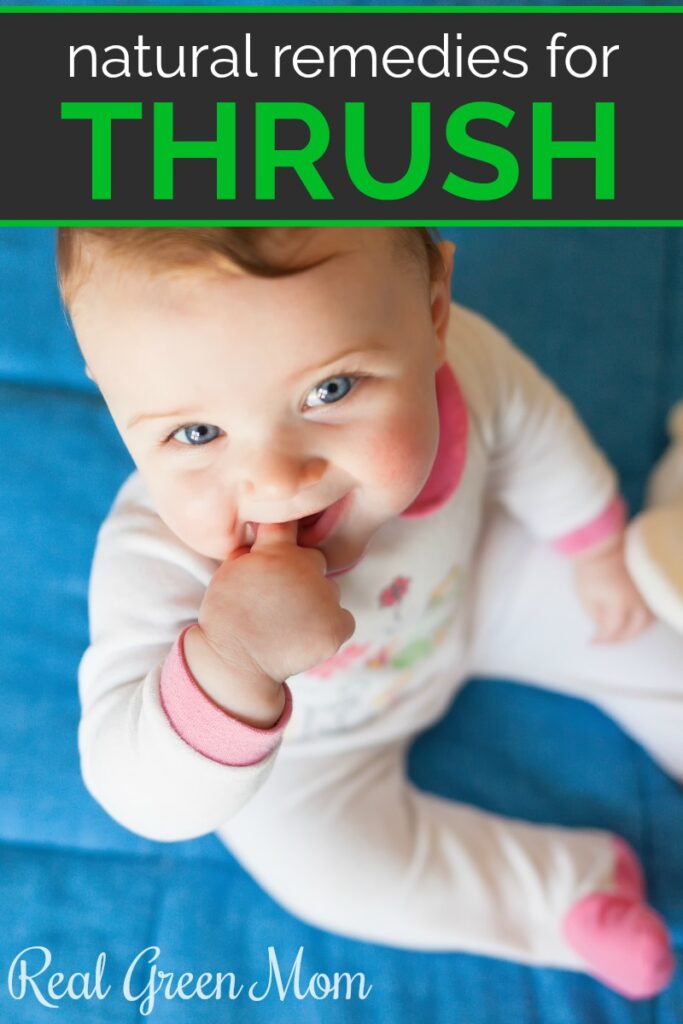 So, I'm pretty sure Kaylee and I have thrush. Kaylee's tongue is coated with a thick layer of white stuff and I'm getting shooting pains in my breasts. That along with very sore, burning nipples. Yippee!
I guess I shouldn't be too surprised since I had IV antibiotics during labor because I was Group B Strep Positive. One of the downsides of antibiotics is that they kill the good bacteria in addition to the bad…
I really don't want to go to the doctors and be put on more medication, so I was looking online to find some good natural home remedies for thrush.
I found natural remedies for thrush like:
Putting yogurt on your nipples and in the baby's mouth
Making a solution of 1 tsp of baking soda and 8 oz of water to use in the baby's mouth after each feeding
Making a solution of 1 tbsp vinegar and 8 oz of water to soak my nipples in after each feeding
Applying aloe vera to the affected areas
Taking acidophilus and probiotics
Using calendula (which is actually what they use in Uruguay instead of Lanolin)
Eat more garlic and onions
Avoid sugar and baked goods
I used a combination of these strategies to clear up my thrush. I mainly focused on the baking soda solution, calendula and breastmilk!
Be sure to see a doctor to get advice on how to best treat thrush in your individual case.