Learn how to make the best Lemon Ginger Home Remedy for coughs, sore throats and colds in this easy natural remedy recipe.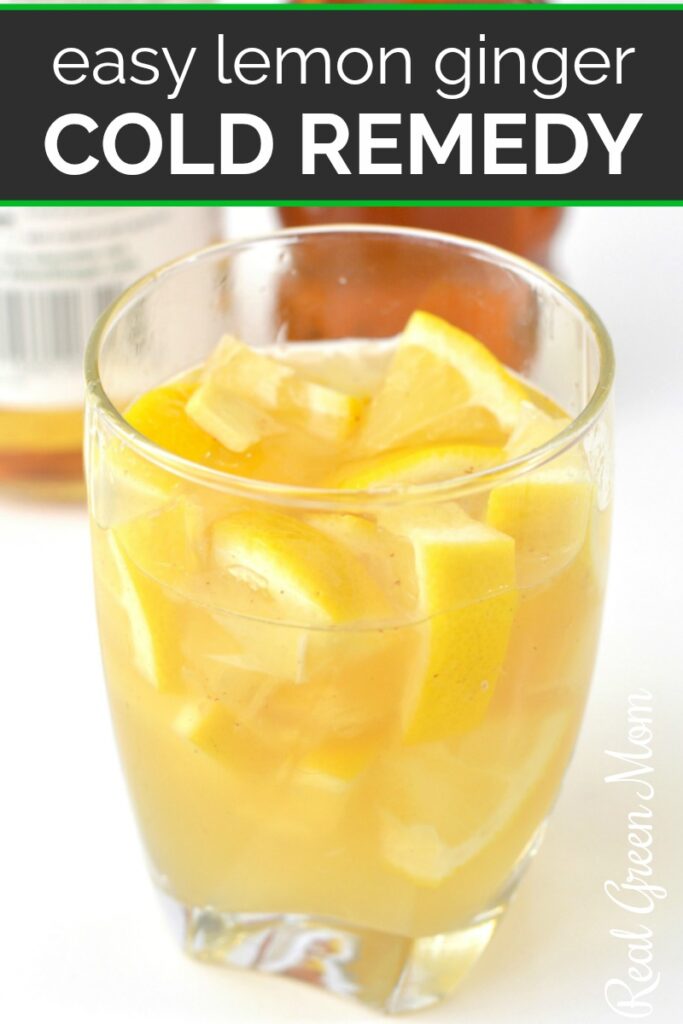 I'm happy to know so many natural home remedies for colds. While I'm a huge fan of the Master Tonic (aka Fire Cider), it's a bit too much for some people to tolerate. So I wanted to bring you a milder natural cold tonic.
This Lemon Ginger Cold Busting Tonic recipe uses ingredients you probably already have on hand, so you can reach into your fridge and pantry and whip up a batch quickly! I love the combination of lemon and ginger for supporting optimal health. It make a great tea combo too.
Lemon and thyme is another great combo I use in my Soothing Cough Drops recipe. Try those or my Sore Throat Lollipops if you need even more support.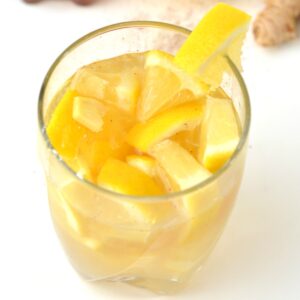 Lemon Ginger Tonic Recipe
Learn how to make an easy lemon ginger tonic in this easy recipe.
Print
Instructions
Cut your lemon in half. Set one half aside (you wont' need it so you can put it away unless you're making a second batch now) and cut the other half into small wedges.

Pour the raw honey into a small glass.

Add the apple cider vinegar to the glass, and stir the contents well. It may take a little work to get it to combine.

Peel and cut a small knob of ginger about 1 inch in size into thin slices.

Add the ginger slices to the glass with the honey and apple cider vinegar.

Add the lemon wedges to the glass with the other ingredients.

Sprinkle a dash of cayenne pepper over the lemons in the glass.

Top up your glass with filtered warm water, then whisk or stir your cold busting tonic until all of the ingredients are well combined.