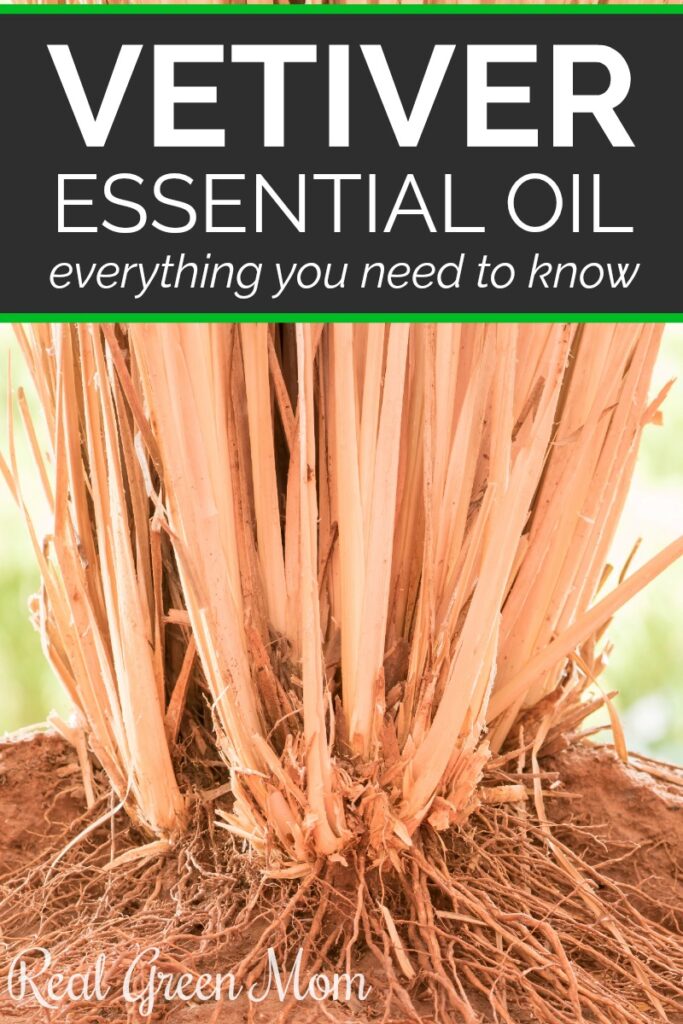 I only recently learned about Vetiver essential oil, and the more I read and learn about it, the more I have decided it's an absolute necessity to have in your essential oil toolkit.
I was curious exactly what vetiver was, so I did a little research into it. It turns out that Vetiver essential oil is distilled from the pressing of the perennial Vetiver grass.
When I first smelled vetiver, I have to be honest – I wasn't found of the smell. My older daughter, however, absolutely adores it. She says it smells like peanuts to her and she always wants to eat it. It's no wonder that it has such a wonderful calming effect on her system!
If you don't have vetiver essential oils in your stash, it's definitely one you should consider adding!
Here are 8 Ways to Use Vetiver Essential Oil:
After a day of standing, apply to feet as part of a soothing massage.
After a difficult school day, apply to your child's neck and feet to promote feelings of calm.
Is rich in sesquiterpenes, which gives it a grounding effect.
Calming, grounding effect on emotions.
Before traveling for business or relaxation, take one to two drops of Vetiver with Lemon in a capsule for immune-supporting properties.
After a hard day's work, apply as part of a soothing, aromatic massage.
Use as an earthy base note in your favorite DIY diffuser blends.
Used in many popular perfumes.
To Diffuse or to Apply Topically?
This oil works well diffused in combination with other oils such as Rose, Sandalwood or Lavender. It has a very strong, earthy woodsy smell on its own which might be off-putting to some, so combining it with other oils is often preferred. Diffusing of Vetiver in combination with Lavender can have a cooling effect on the mind and spirit.
Vetiver essential oil can also be applied topically. For best results, apply to insides of wrists, the back of the neck and to the big toes of both feet. Since it is a rather thick oil, it works best applied with a roller ball and can be diluted with a carrier oil like fractionated coconut oil as well.