Learn how to make the best DIY All Purpose Skin Salve for all kinds of skin irritations.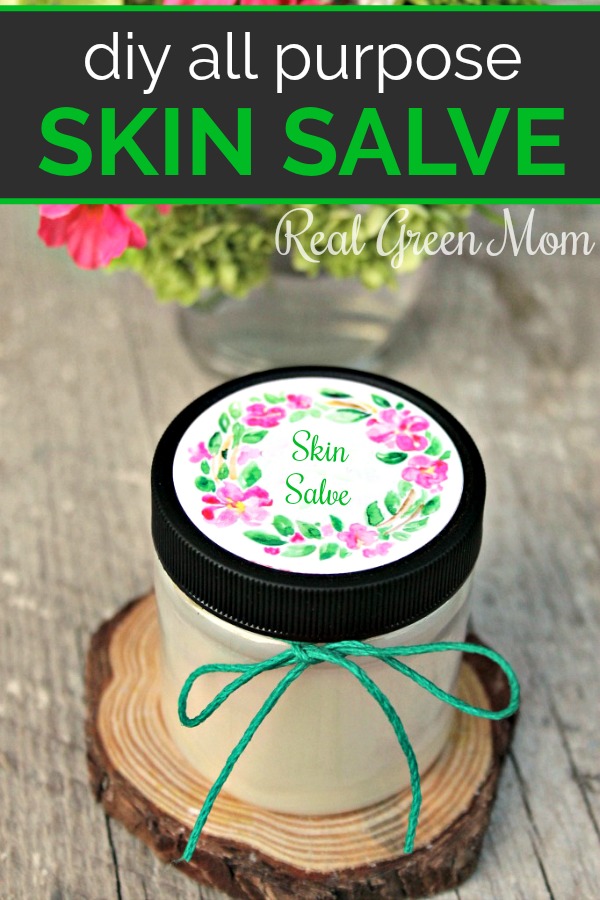 When I have time, I like to make my own skin balms and salves like this All Purpose Skin Salve for dry, chapped and irritated skin. It can also be used with minor cuts and scrapes.
It works wonderfully well and is quick and easy to make once you have the ingredients. You can apply this salve to dry, irritated skin, minor cuts and scrapes, minor burns or for diaper rash.
If you want to buy an ointment rather than make your own, try Curoxen. If you want to make your own, follow this simple tutorial and let me know how it works for you in the comments!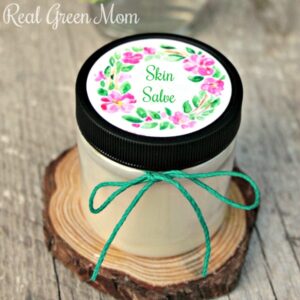 DIY All Purpose Skin Salve
How to make the best all purpose skin salve for all sorts of skin irritations.
Print
Instructions
Add the coconut oil and the olive oil to a double boiler over medium heat.

Stir together, then add the beeswax pellets to the double boiler and stir until the wax and oils are melted and well combined.

Remove the pan from the heat and allow them to cool slightly.

Add the drops essential oil to the melted oil and wax.

Transfer your skin salve into your glass storage container. It will solidify as it cools. It should take a couple of hours to cool completely.

Once it's completely cool, you can put the lid on. Do not do it before it's completely cool or you'll create condensation that can cause mold and bacterial growth.
Notes
Store in a cool place so your salve won't melt in higher temperatures.