Do Learn how to make an easy after sun spray with natural ingredients that features soothing aloe and essential oils for sunburn relief this summer.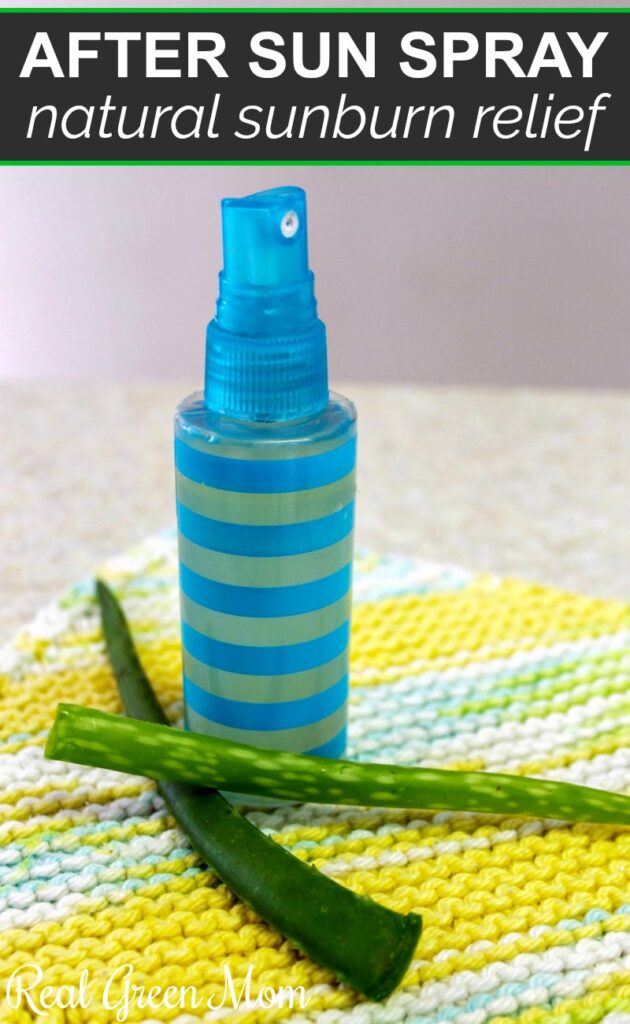 After an afternoon spent in the sun, our skin needs a good refreshing. If we get sunburned, we especially need to do everything we can to stop the process of the damage done. This after sun spray uses all natural ingredients, is easy to use and is safe for your kiddos, too!
We don't get sunburned often since we use a natural sunscreen when we're outside in the sun for long periods of time. Of course sometimes we don't realize how long we've been outside and the sun gets to us. We're not used to it and it's no fun!
If you're looking for sunburn relief, try using this after sun spray several times the following week. It helps tremendously.
It features three wonderful essential oils, all which will help your skin anytime. So even if you're not burned, you can feel good about replenishing your skin with this soothing spray.
Helichrysum oil is one of the essential oils I recommend using. It is a bit more expensive than most oils, but its healing properties are oh-so-worth-it! It's one oil I will always have on hand. If it's not in your budget, you can certainly omit it and the spray will still be soothing, but get your hands on some if you can.
Make sure to have a bottle of this after sun spray mixed up before you head into the sun. That way you'll have the best natural sunburn relief remedy on and and ready to go.
If you like using essential oils, be sure to about using essential oils for camping and essential oils for gardening.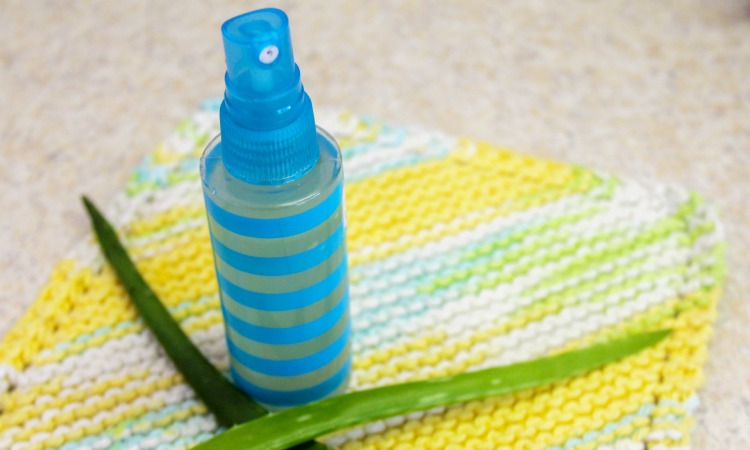 After Sun Spray Recipe
Learn how to make a soothing aloe and essential oil spray to soothe skin after sun exposure.
Print
Instructions
Add the distilled water to the measuring cup along with the aloe gel and whisk to combine. Once it's smooth and well combined, add in your essential oils. Whisk everything together until well combined.

Pour into your glass spray bottle. The aloe tends to settle at the bottom after it sits for a while so just shake it up well before each use.
Notes
How To Use
Spray on any area that was exposed to sun, and reapply it a few times a day for sunburn. It feels very nice and cool on the skin and your kids will thank you!